FITNESS APPAREL MANUFACTURERS & FITNESS APPAREL VENDORS
QUALITY ASSURANCE FITNESS APPAREL MANUFACTURERS
Goodworth Sports is amongst the top Fitness Apparel Manufacturers. Our production cell facilitate our retail customers with sublimation Printing, Screen Printing, Embroidery Stitching, Cutting & Wrapping, Over Sewing, Thread & Snipping off threads, product quality checking department (QC) as well as ironing is all parts of our production unit. We have Embossing machines to make custom Embossed logo & we also offer Private Label Activewear Clothing with OEM and PPS (Pre-Production Sample) Facility along with LOQ MOQ requirement so that our customer can enjoy with large collection of styles and design with minimum expenditure.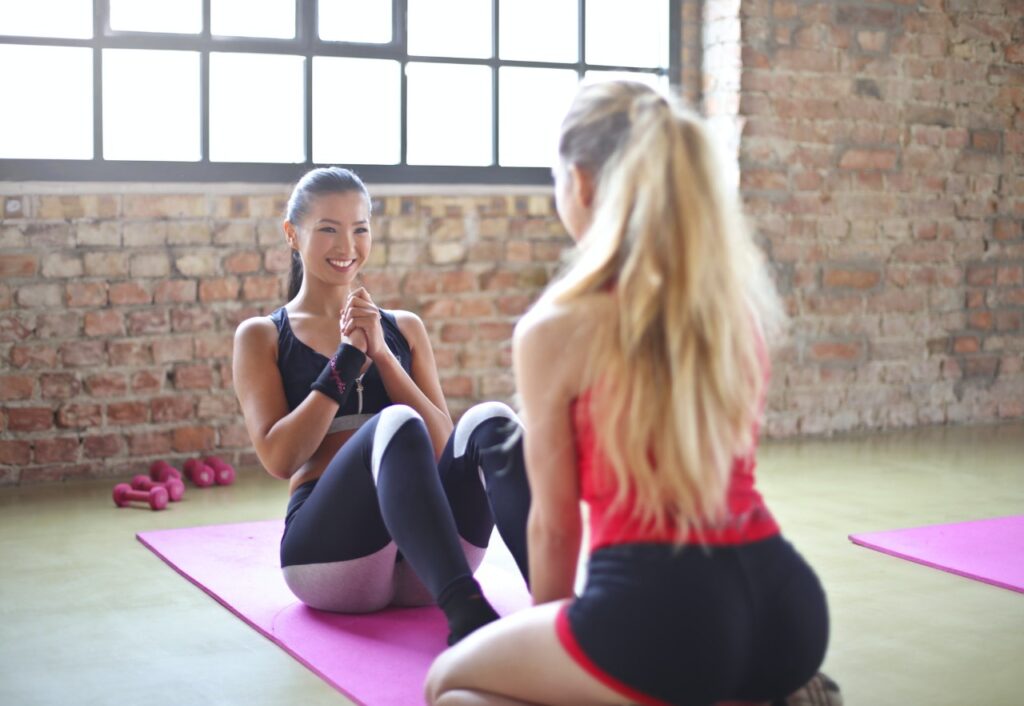 PROMOTE YOUR PRIVATE LABEL ACTIVEWEAR CLOTHING & MANUFACTURE THEM FROM LEADING FITNESS APPAREL VENDORS
As Fitness Apparel Manufacturers our production cell facility all clothing manufacturing requirements under one umbrella which facilitate customer to dispatch their products on time. We manufacture our products from the highest quality thread so that the product is lightweight and comfortable to wear. The fibers that we use are resistant to washes and they do not shrink easily. If you are in search of trusted Sports Clothing Manufacturers then you have come to the right place, because help our retail customer s to design and manufacture clothing with detail functionality with strong communication link to fulfill all customization requirement.
SPORTSWEAR CLOTHING MANUFACTURER WITH FAST PRODUCTION & DELIVERY
As a leading Sportswear Clothing Manufacturer, we export globally to countries such as Canada, Australia and the UK.  Having been in sportswear production for years we aim to provide the very best to our customers. Our staff consists of 400 workers and we have a total of 300 machines which ensures efficient and quick work. Furthermore, our team of designers is highly professional and capable. They communicate with the clients effectively to meet their standards and needs to the absolute fullest.
YOUR CUSTOM SPORTS CLOTHES MANUFACTURERS
As Custom Sports Clothes Manufacturers we perfectly tailor the product to our clients liking. Be it logo printing, custom embroidery, fabric or pattern we have got your back covered. With our company, you can tell us your requirements and relax. Your dream product will be delivered to you in time and will exceed your expectations. Contact with our team of professional now! We will help you make best collection for your Private Labelling Clothing. As Fitness Clothing Manufacturer We have OEM/ODM business model with LOW MOQ option which facilitate retailers to customize various styles and designs without spend a huge amount of money to fulfill High MOQ Requirement.
PRIVATE LABEL CLOTHING MANUFACTURER WITH COMPLETE CUSTOMIZATION SOLUTION
Our production cell has its own feature benefits such as In-House Sublimation Facility, In-House Embroidery Facility, In-House Printing Facility and In-House Stitching Facility. All the above-mentioned facilities make our company a high quality sportswear manufacturer in the nation. We are wholesale sportswear suppliers. We will assist you in determining the proper specifications for your apparel. We will provide you with economical and cheap rates. Working with us–a reliable Private Label Clothing Manufacturer will help you in preventing problems from the start, during production as well as after sale.